"That's been really hard to process, all this grief."
Tiffany Haddish is finally speaking out about her DUI arrest — and she's doing it with a little bit of humor.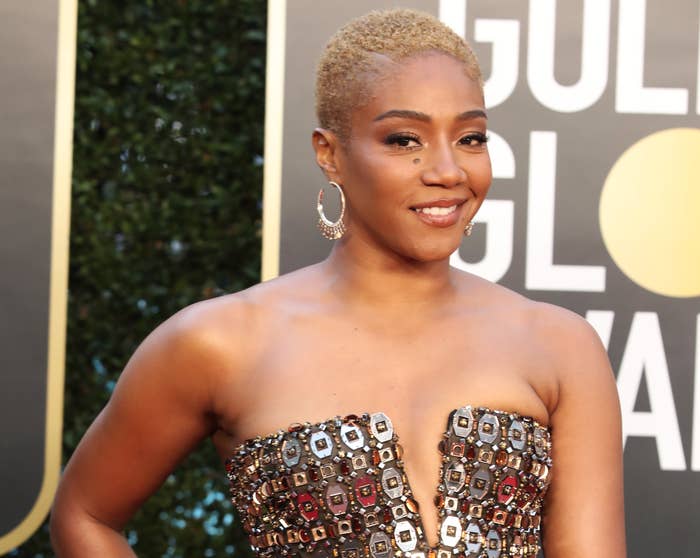 Todd Williamson / NBCU Photo Bank via Getty Images
Earlier this month, the comedian was arrested on suspicion of driving under the influence after police received a call about a driver asleep at the wheel.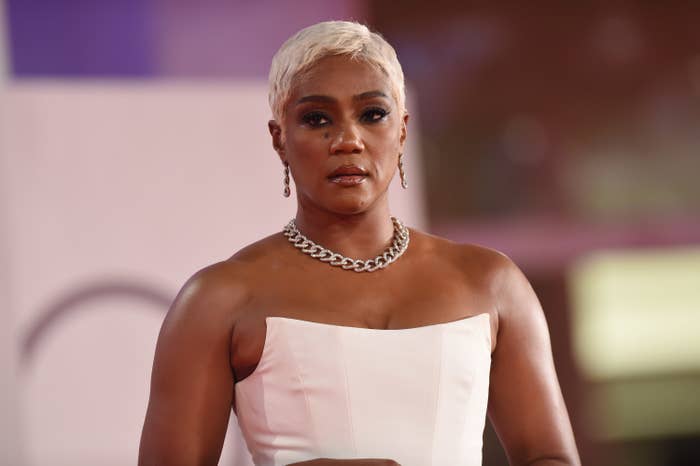 Stefania D'alessandro / Getty Images
While addressing the incident for the first time on The Tonight Show, Tiffany joked that the incident was the result of a prayer that got misinterpreted.
"I can say this, Jimmy. I've been praying to God to send me a new man. A good man. And God went ahead and sent me four...in uniform. Was not expecting that," Tiffany said.
Amy Sussman / Getty Images
She continued, "And now I got a really great lawyer, and we're going to work it out. I've got to get my asking of things to God a little better!"
Mondadori Portfolio / Mondadori Portfolio via Getty Images
But Tiffany didn't treat the whole thing as a joking matter. She also got candid about the difficult time she had been going through leading up to the police run-in.
Not only did Tiffany recently experience the loss of her grandmother who raised her but also her dog and her longtime friends Bob Saget and Carl Craig.
Rich Polk / NBCU Photo Bank via Getty Images
"Bob Saget was like a big mentor to me, a big brother, a father figure. He meant a lot to me. Funny man. He was the first white man to ever tell me, 'Just be yourself, just be who you are, Tiffany. Don't worry about nothing. Just be you.' That was huge for me," Tiffany explained.
She added, "And then, my grandma passed away, and she saved my life. That's my heart. She was like my soulmate. So that's been really hard to process, all this grief."
Tiffany noted that she plans to turn the emotional experience into something positive and her next special will all about grief — "and it's going to be hilarious."
If you or someone you know is struggling with substance abuse, you can call SAMHSA's National Helpline at 1-800-662-HELP (4357) and find more resources here.