Yes, Greta Gerwig's Barbie will include a version of "Barbie Girl," and yes, it is already the best thing ever.
Hi, yes, hello! So, it goes without saying at this point that Barbie is the most highly-anticipated film of the summer of 2023.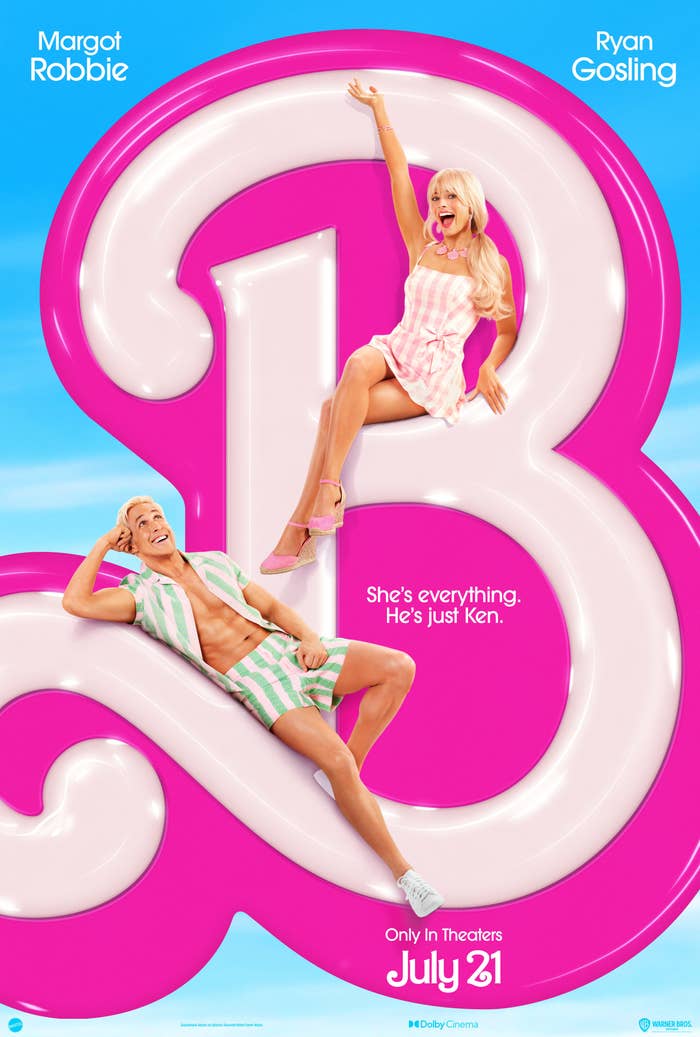 Directed by Greta Gerwig and written by Greta and Noah Baumbach, Barbie is set to follow Barbie (Margot Robbie) as she lives in Barbie Land with Ken (Ryan Gosling) and other Barbies and Kens. However, one day, Barbie decides to take a trip to the real world.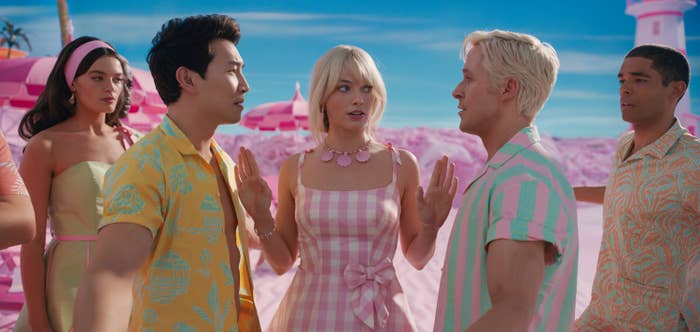 Warner Bros
The official synopsis for the film, per Warner Bros., is literally: "To live in Barbie Land is to be a perfect being in a perfect place. Unless you have a full-on existential crisis. Or you're a Ken."
While everyone is hyped for the movie, the actual plot has remained somewhat of a mystery. Although, numerous cast members, including Margot, have said that it's one of the best scripts they've read.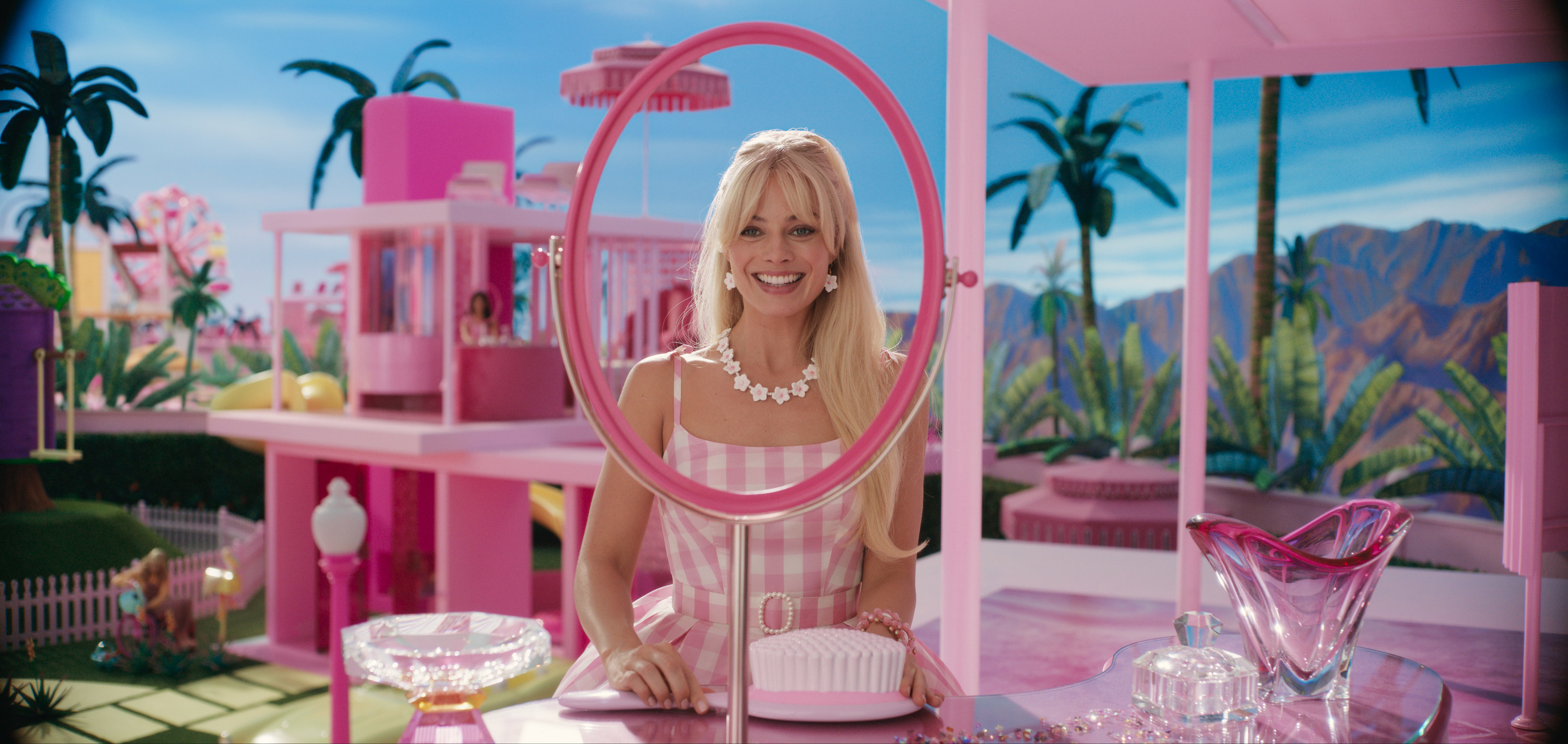 Well, now we finally have our first full length trailer, which includes more about the actual plot, and y'all, I cackled multiple times at some of these great one-liners.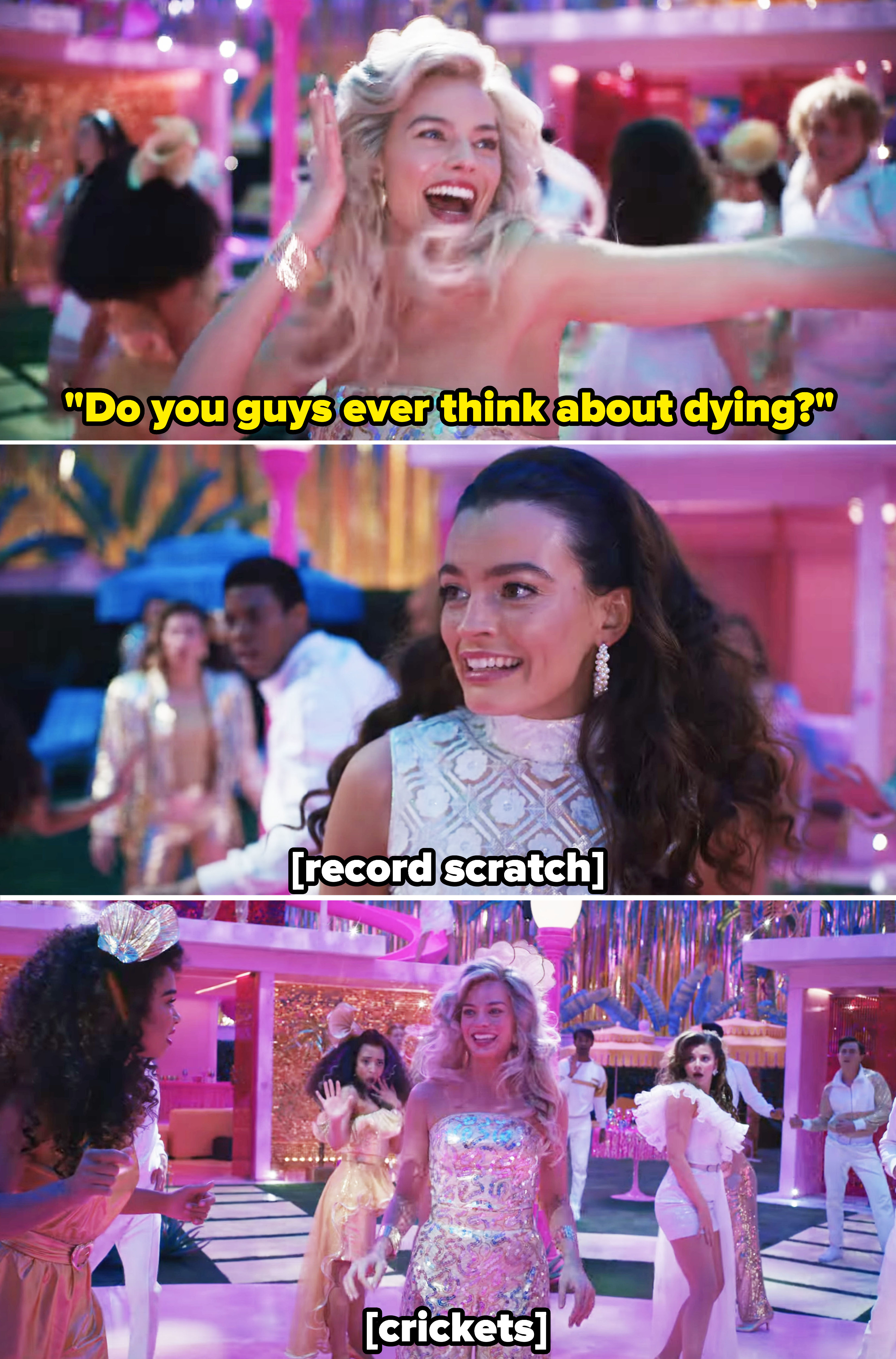 As we assumed, Barbie is happy living in her little Barbie Land until she decides to take a trip to the real world after some things start to go wrong — like, she has flat feet now.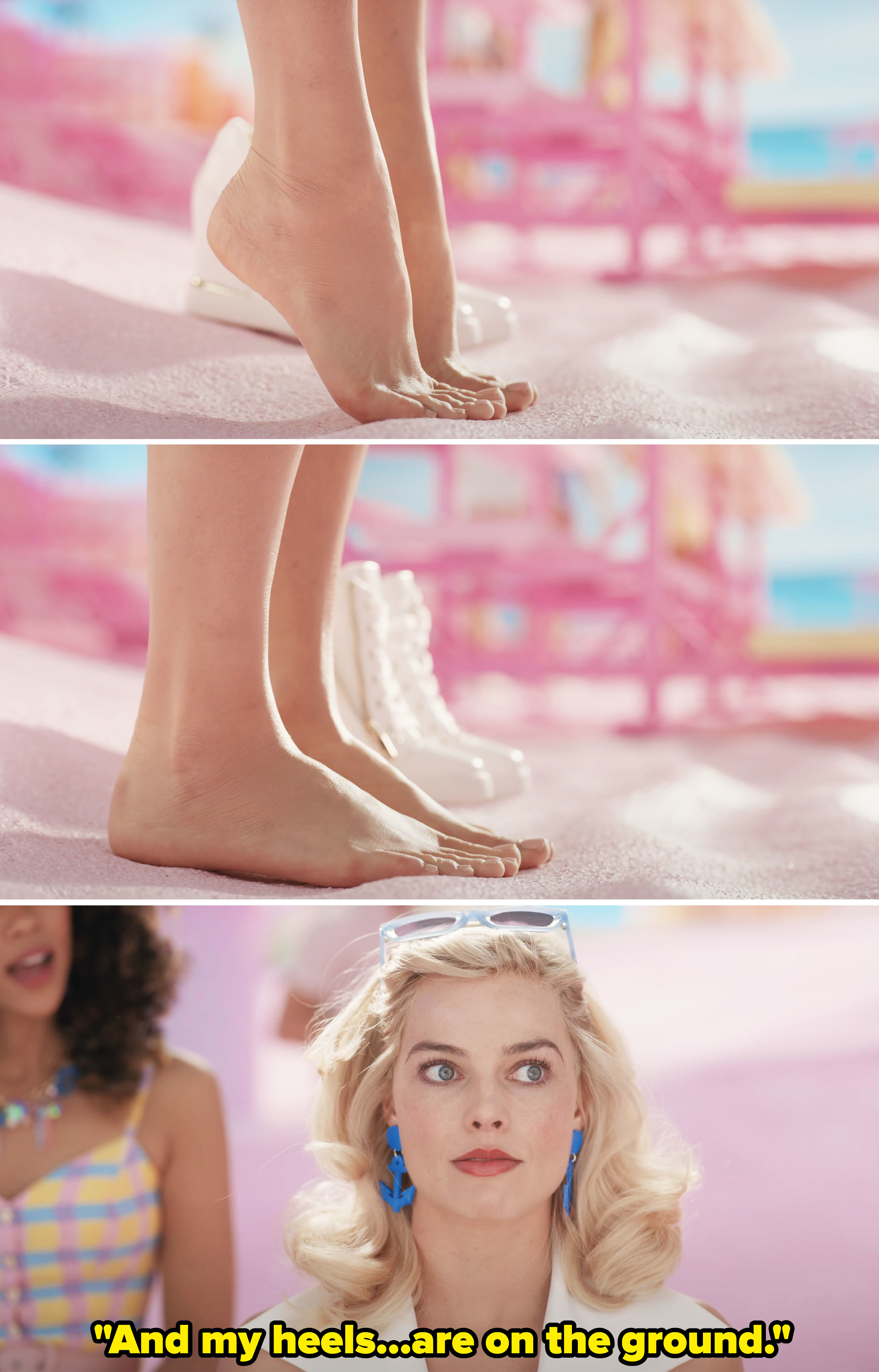 With a little help from Kate McKinnon's Barbie, Barbie travels to the real world to learn more about it, and Ken decides to tag along.
Warner Bros / Via youtu.be
I love Kate's Barbie looking like a Barbie who has been played with.

But, Barbie being in the real world isn't all it's cracked up to be. Barbie and Ken get arrested, the Mattel CEO (Will Ferrell) is doing everything he can to get her "back in a box," and more.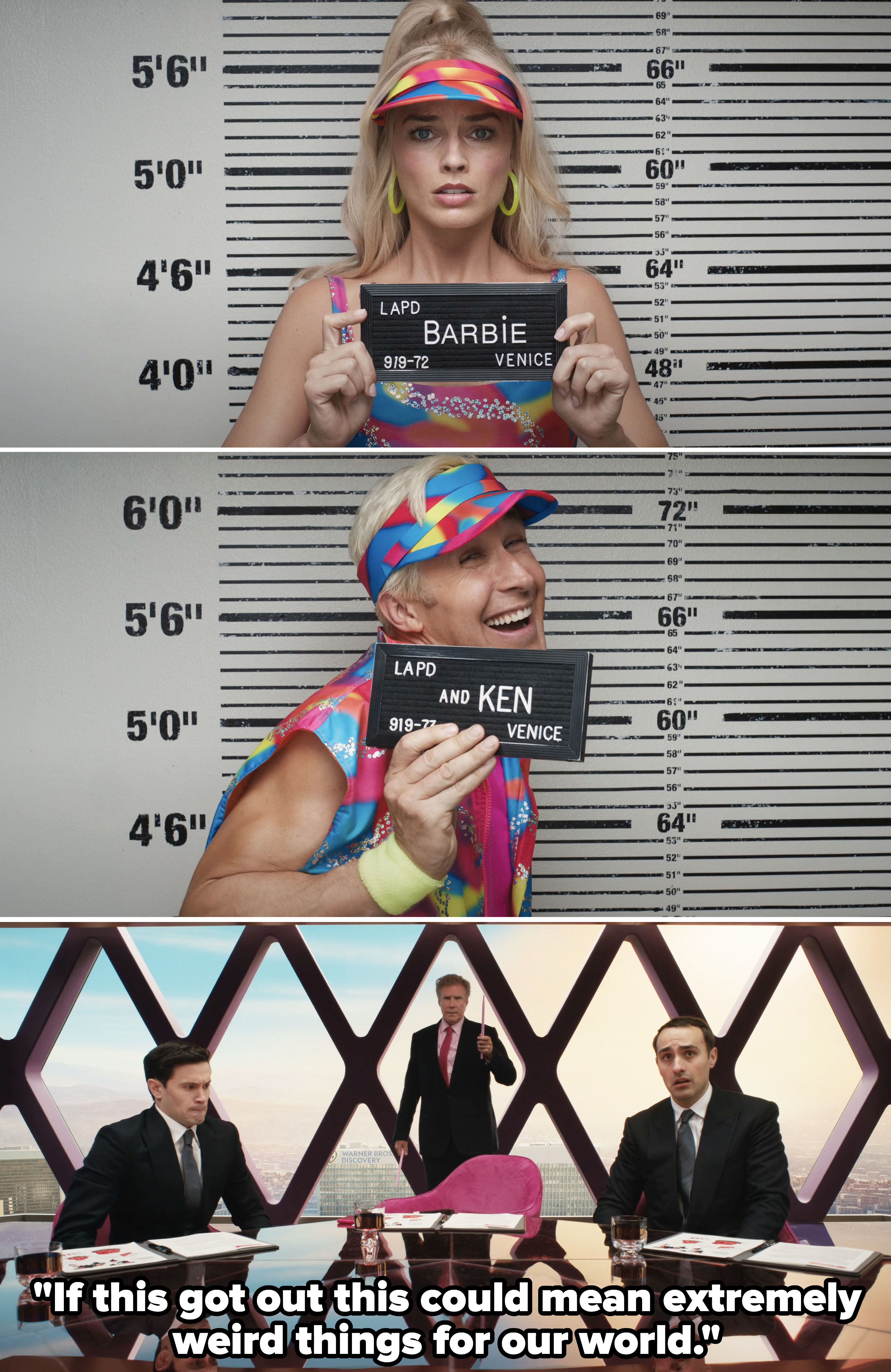 Warner Bros / Via youtu.be
Ken's mugshot saying, "And Ken." Obsessed.

We also finally have context for those viral photos of Margot and Ryan rollerblading as Barbie and Ken.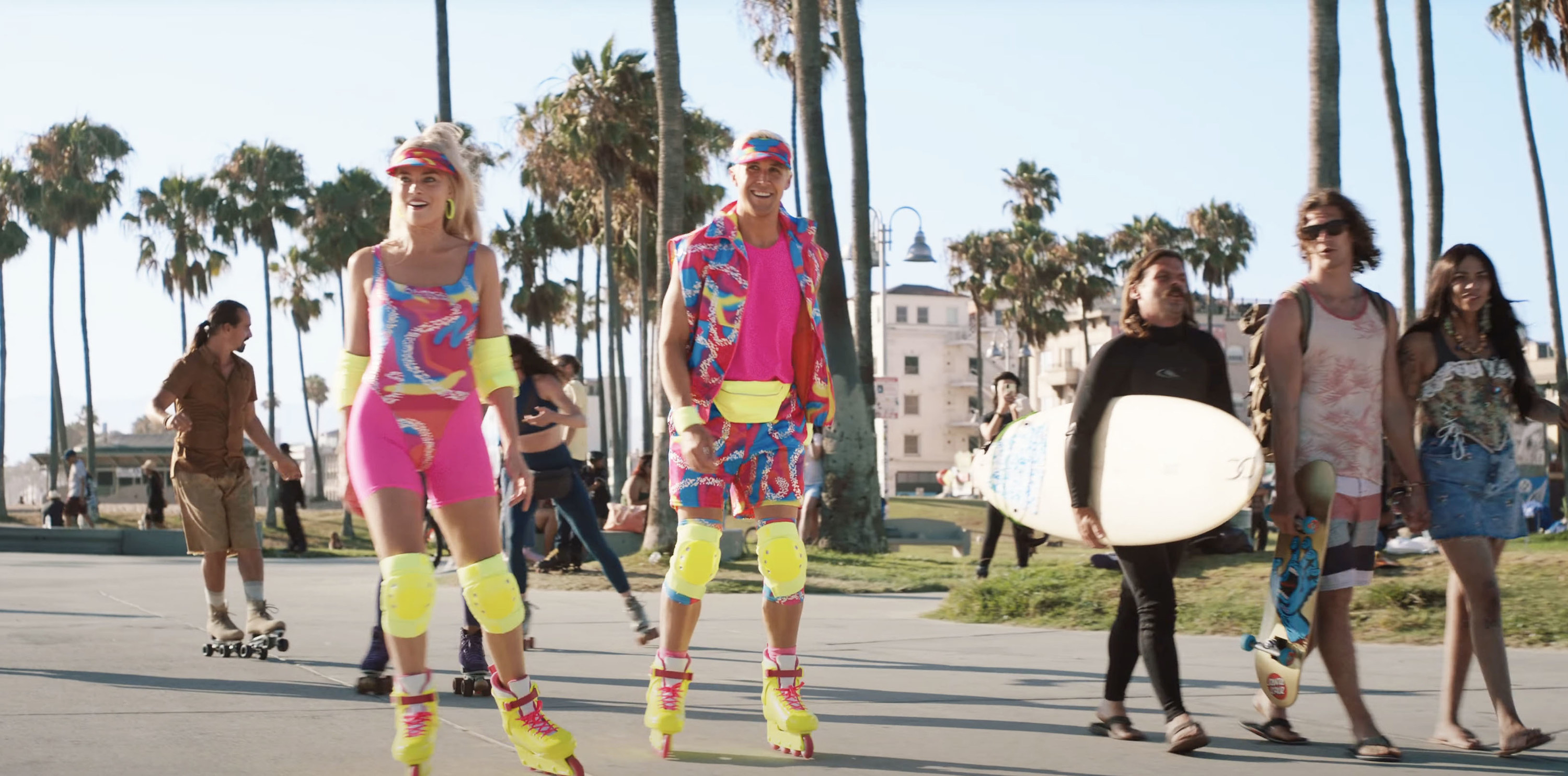 And we have our first look at America Ferrera's character, who seems to work for Mattel, but is excited that Barbie is in the real world.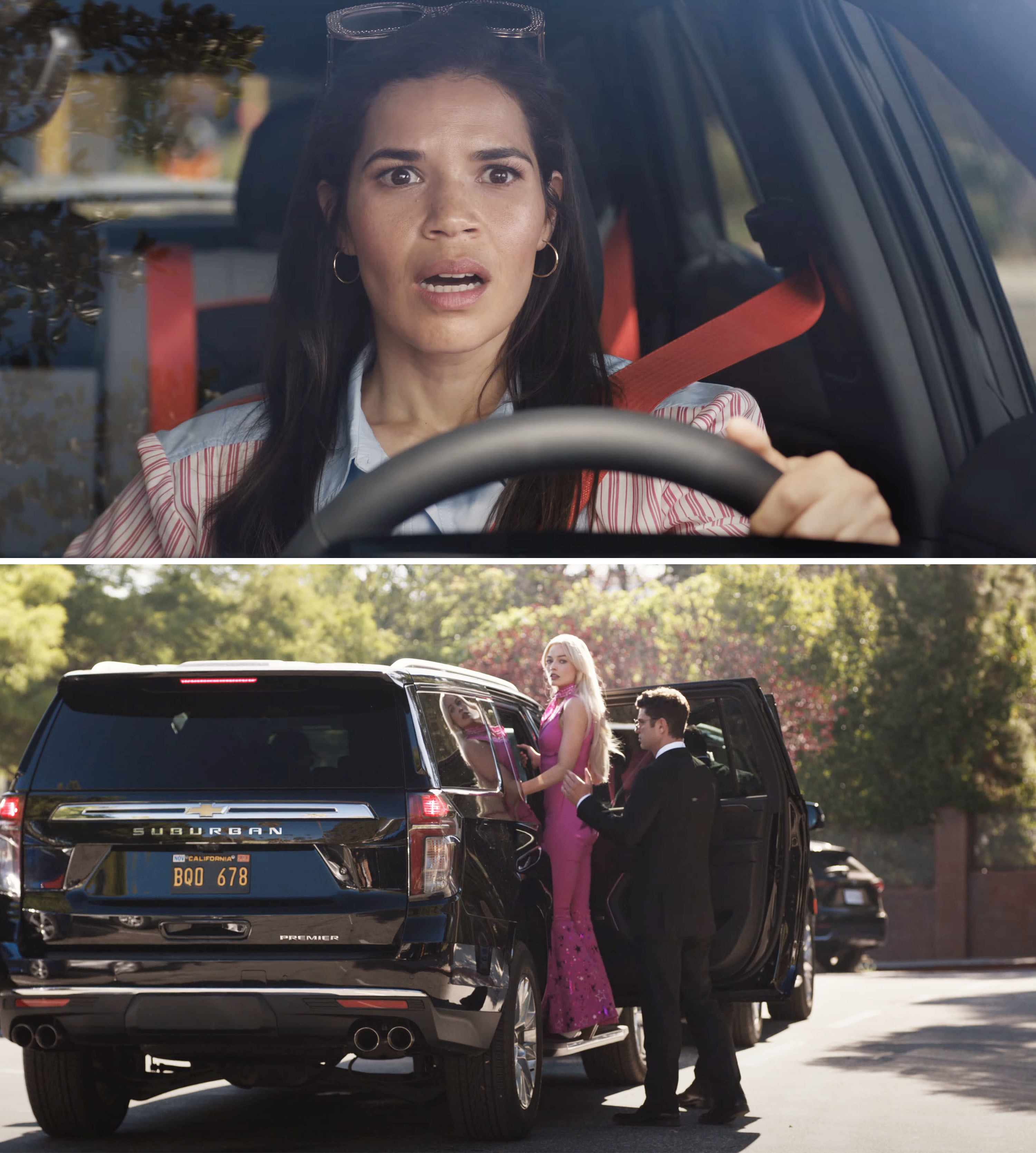 The whole thing looks absolutely perfect, and I'm loving every plot detail we've gotten so far.
I mean, the trailer's tagline is literally: "If you love Barbie. This movie is for you. If you hate Barbie. This movie is for you."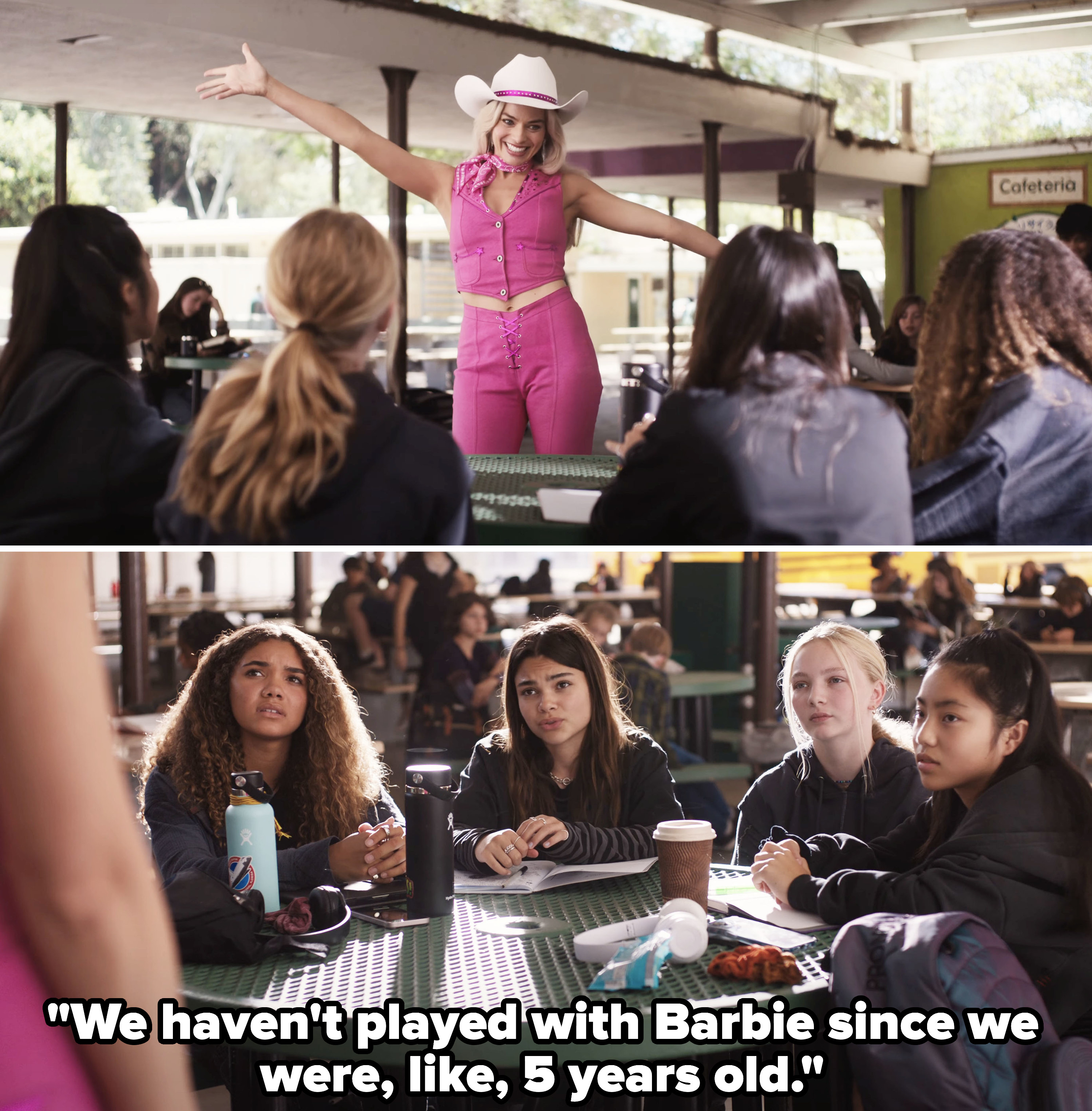 Also, the trailer features our first listen to Dua Lipa's new song "Dance the Night Away," which will be the first single from Barbie. And it ends with a small snippet of Nick Minaj's cover of "Barbie World" by Aqua.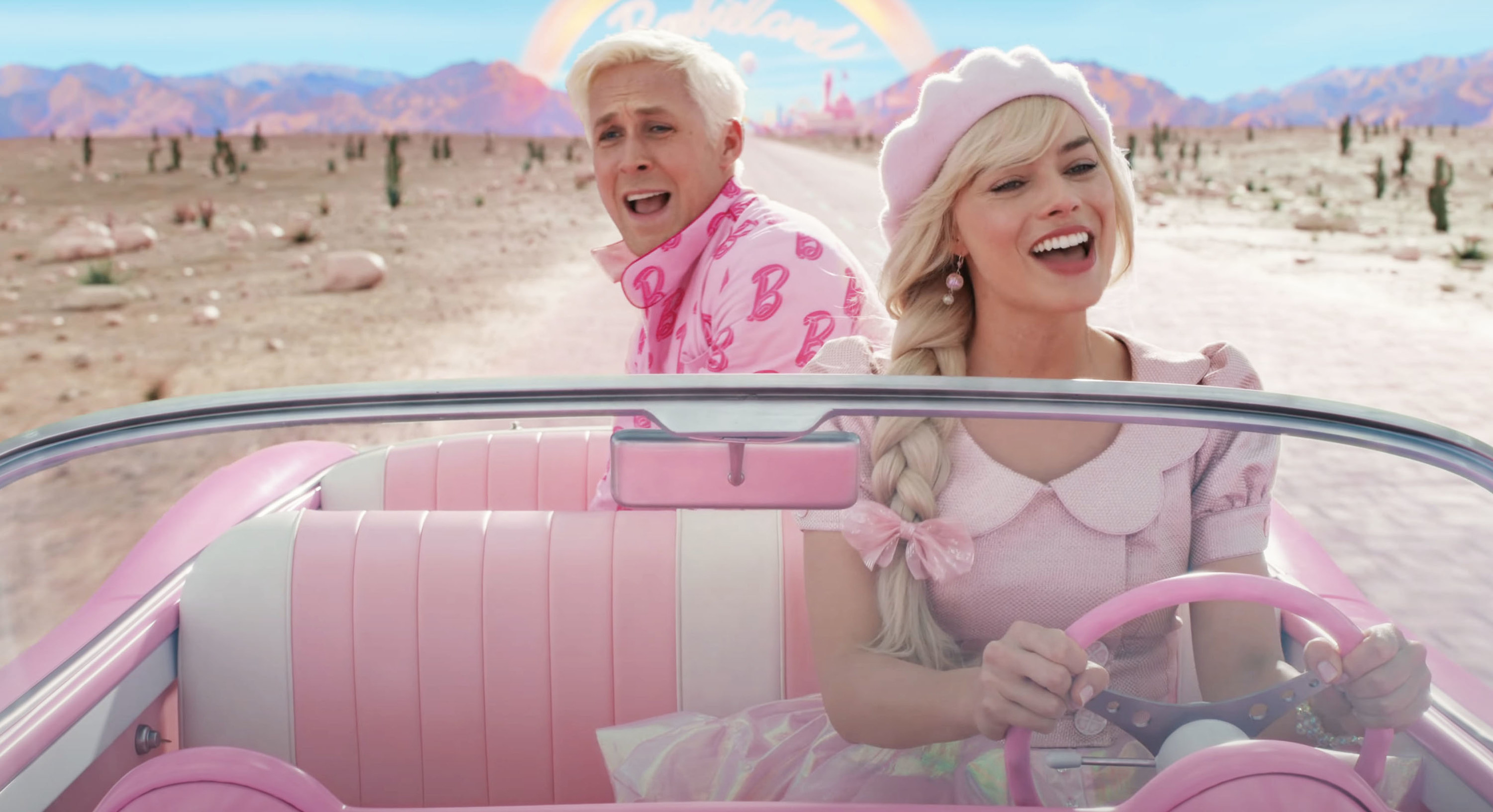 Anyway, you can watch the full new Barbie trailer below and freak out alongside me over how immaculate this movie already looks:
View this video on YouTube
Warner Bros / Via youtu.be
Barbie hits theaters July 21, 2023!