"It's just people that make each other feel better."
If you've been paying any sort of attention to Kanye West and Kim Kardashian's post-divorce lives, you will be aware that Ye is currently dating Uncut Gems star Julia Fox.
Gotham / GC Images / Getty Images
Last week, the actor and model shared alllll the details about one of their dates in a piece for Interview, where she said: "Ye had an entire hotel suite full of clothes [for me]. It was every girl's dream come true. It felt like a real Cinderella moment."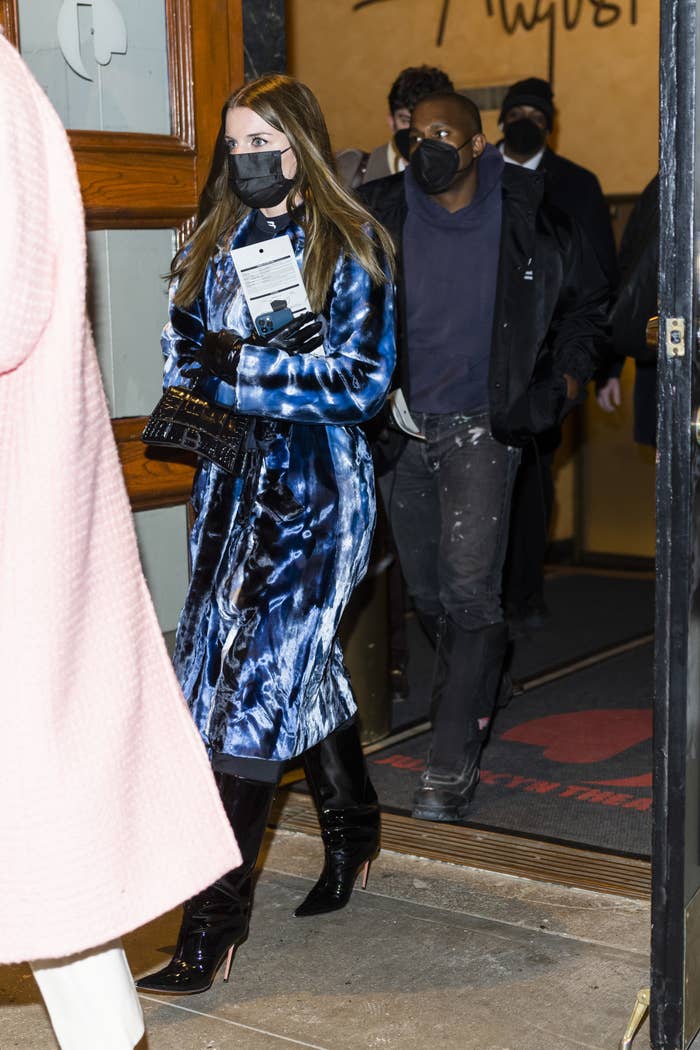 Gotham / GC Images / Getty Images
Now Julia has spoken in even more depth about the pair's dynamic on her podcast, Forbidden Fruits.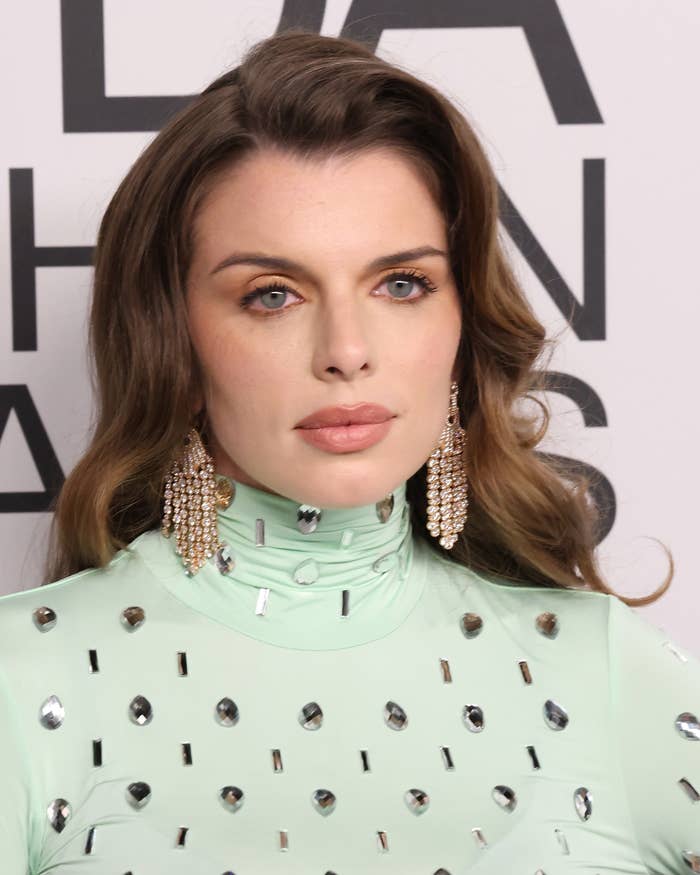 Taylor Hill / FilmMagic / Getty Images
Talking about her "really crazy 2022," Julia said: "For right now, I'm just living in the moment, and I don't have any expectations. There are no labels. None of that. It's just people that make each other feel better. It's really such a Gemini/Aquarius connection. It's very inspirational."
Jim Spellman / WireImage / Getty Images
"Our minds, we both work very fast... I talk very fast and can have 10 trains of thought," she continued. "What's really exciting about him is that any idea can become a reality, anything is possible, any dream is possible, and I love that. He's such a doer. He's like, 'Let's do it now! Don't wait.'"
Dominik Bindl / WireImage / Getty Images
"It's honestly just an honor to be in the presence and to be able to witness history happening," she continued. "Even being in the studio with him and Future and listening to the new songs — which by the way are fucking insane — that's really cool. I love that."
Gotham / GC Images / Getty Images
Julia also had some words for the skeptics who question the duo's collective mental health, saying, "Ye has been open about his mental health struggles, and I feel like I have been as well. I feel like we need to destigmatize it, and stop shaming us. Like, what the hell? We didn't ask to be fucking born this way."
Gotham / GC Images / Getty Images
Last summer, Julia, who is now sober, spoke to the New Yorker about previously suffering from addiction to heroin and pills. Kanye was diagnosed with bipolar disorder in 2017.
Julie also acknowledged that some people think their relationship "came out of left field." But she countered: "All the people that [West and I] have in common have texted me and been like, 'Oh my god, this makes so much sense.'"
Santiago Felipe / Getty Images
As for Julia previously saying that she was a "die-hard, OG" fan of the Kardashians? "Who wasn't a fan of the Kardashians, OK?" she said. "I'm not like die-hard, like stand-in-line-in-the-cold, or like go to like a store opening. I don't even own one lip kit. Guys, it's not really that serious."
Cindy Ord / Getty Images for Tribeca Festival
No comment, however, on the rumors that Ye is "still pursuing" Kim...
Julia also laughed off that 2019 photo shoot with Pete Davidson, who is dating Ye's ex, Kim. "I love the Paper magazine cover of me and Pete, that shoot that we did and we're the Barbie dolls," she said. "That's really meta... We were all connected even prior, you know what I mean? We're all artists."
I guess that settles it. As long as everyone's happy, right? IDK. What do you think?