Hilary and Francia have been BFFs for years, and it's absolutely adorable.
This new series follows Sophie, who is telling her son the story of how she met his father. Meanwhile, in present day, we follow Sophie and her close-knit group of friends as they try to figure out what they want out of life and who they want to fall in love with in New York City.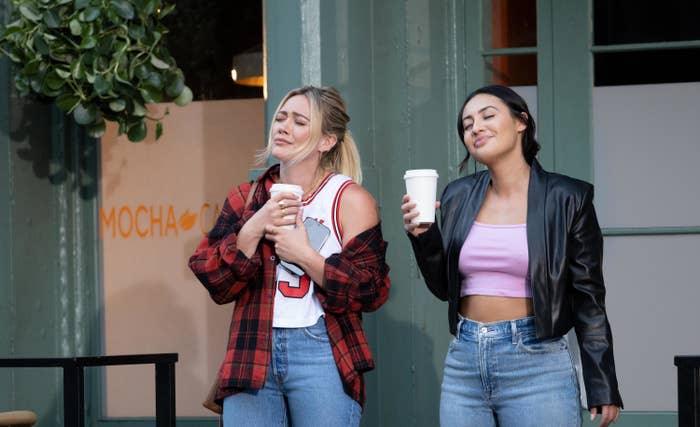 So, to celebrate this new comedy series, we had Hilary Duff and Francia Raisa, who star as Sophie and Valentina, take our costar test to find out how well they really know each other.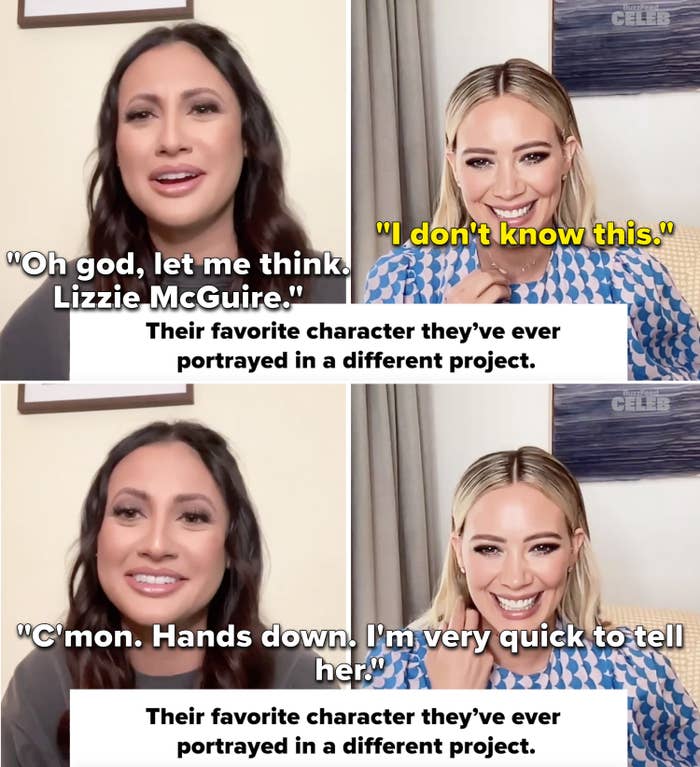 And let's just say they're not only great together on screen, but behind the scenes they are super close too, and I'd like to go have drinks with them.
Like, without skipping a beat, Francia knew what Hilary's go-to order at a bar is, like right down to each ingredient.
And Hilary knew exactly what happened the first time they met almost 10 years ago, and it's the funniest story.
While they were hilariously a little fuzzy on middle names and each other's birthdays, I am absolutely obsessed with how close they are off screen.