They may not be better than the original, but it's time to give these sequels their due.
With film producers always looking for the next sure moneymaker, sequels have become a commodity in cinematic culture, for better or worse.
But not all sequels are created equal, and in this list, I highlight some of the sequels that deserve more love than their current reputation may suggest.
22.
Crank 2: High Voltage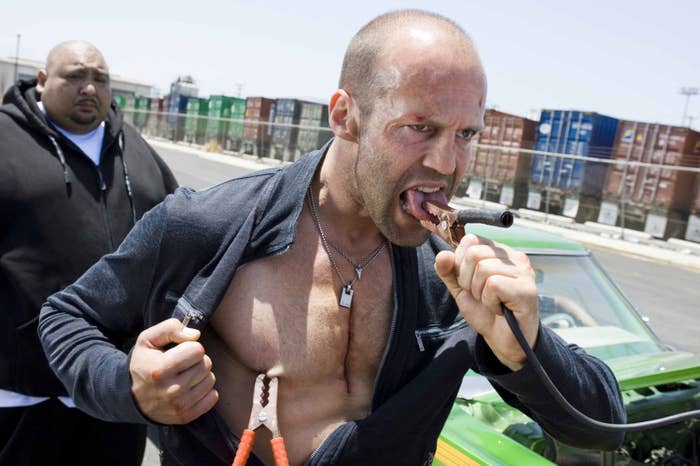 Moviestore Collection Ltd / Courtesy Alamy
The first Crank may have ended with antihero Chev Chelios (Jason Statham) falling to his death from a helicopter, but that couldn't stop Crank 2: High Voltage from being an even more ridiculous, absurd and fun exercise in questionable taste.

21.
Pee Wee's Big Holiday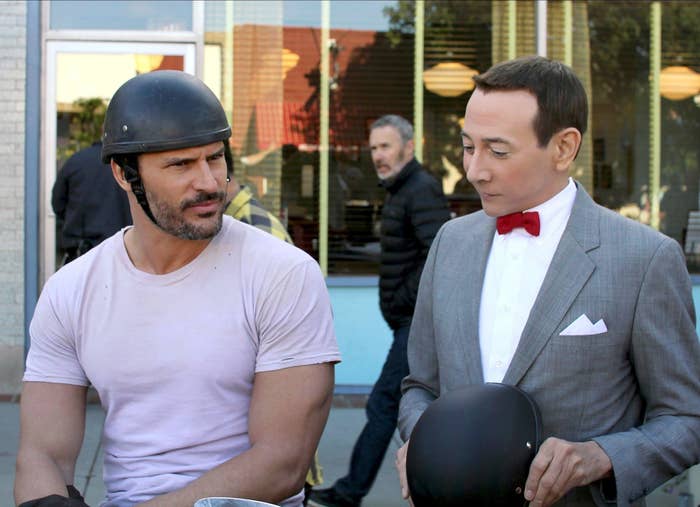 Allstar Picture Library Ltd. / Courtesy Alamy
After the disappointment that was Big Top Pee Wee, Pee Wee's Big Holiday was a satisfying return to form for the beloved character, who encountered bank robbers, giant snakes, and a gun-toting farmer as he hit the road once again.
20.
Pirates of the Caribbean: On Stranger Tides
Walt Disney Pictures / Courtesy Everett Collection
Though the Pirates of the Caribbean franchise basically bungled its overblown and convoluted third entry, On Stranger Tides ultimately decided to expand upon its mythology with fresh blood, unique set pieces and, ultimately, more ambitious and satisfying results.
19.
Halloween H20: 20 Years Later
Dimension Films / Courtesy Everett Collection
Though David Gordon Green's Halloween movies have made a killing at the box office, Halloween H20: 20 Years Later told the "survivor" story of Laurie Strode with a more compassionate and grounded lens, depicting the struggles of maintaining a "normal" life with post-traumatic stress disorder while miraculously juggling the ingredients for an intense and creepy modern slasher, the legacy of which was largely undone by its terrible sequel.
18.
U.S. Marshals
Warner Bros. / Courtesy Everett Collection
With The Fugitive thrilling audiences as an unexpected hit in 1993, no one could have predicted Warner Bros. expanding upon Tommy Lee Jones' Oscar-winning supporting role in another story. Nevertheless, U.S. Marshals is a surprisingly engaging action flick with a number of genuinely exciting set pieces throughout.
17.
Wishmaster 2: Evil Never Dies
Artisan Entertainment / Courtesy Everett Collection
Though Wishmaster 2 does not have the budget, star power, or the special effects of its predecessor, it is nonetheless a fun and occasionally funny follow-up anchored in camp and bloody mayhem.
16.
London Has Fallen
Gramercy Pictures / Via YouTube
Olympus Has Fallen showed much promise as a violent, hard-hitting throwback to old school action cinema, but London Has Fallen shook up the formula with bad one-liners, over-the-top action, and a finger-twiddling villain to produce something closer to the pun-laden shoot-'em-ups of the '80s and '90s.
15.
Waxwork II: Lost in Time
TCD/ Prod.DB / Courtesy Alamy
Waxwork II: Lost in Time takes the ingenious horror-comedy anthology concept of the first film to ridiculous new heights while deftly sending up such iconic genre titles as Alien, The Haunting, and Nosferatu.
14.
Goon: Last of the Enforcers
AF Archive / Courtesy Alamy
Goon may have won the hearts of comedy fans after its massive popularity on Netflix, but its sequel is among the rare comedies to rise to the occasion of its previous installment with its exceptional heart, humor, and fight sequences.
13.
The Omen III: The Final Conflict
Moviestore Collection Ltd / Courtesy Alamy
Sam Neill proved that he was a young actor worth his weight in gold in The Omen III, which allowed him to bring the iconic character of Damien to adulthood with a sinister yet somehow sympathetic twist.
12.
Bad Lieutenant: Port of Call New Orleans
First Look Pictures / Courtesy Everett Collection
Bad Lieutenant is among Abel Ferrara's best work, but is ultimately hampered by its own legacy as an NC-17 shocker for art-house audiences. However, Werner Herzog shoots for the moon with the spiritual sequel, which exhibits one of the most truly jaw-dropping (and admittedly mesmerizing) Nicolas Cage performances of all time.
11.
Vegas Vacation
Warner Brothers / Courtesy Everett Collection
The belated sequel to National Lampoon's Christmas Vacation, Vegas Vacation is funnier than it had any right to be while showing that the franchise still had gas in the tank four films deep.
10.
The Lost World: Jurassic Park
PictureLux / The Hollywood Archive / Courtesy Alamy
A testament to the strength of Steven Spielberg as a filmmaker, The Lost World: Jurassic Park is an exciting and visually impressive sequel that is unjustly maligned in comparison to the near-perfection of its predecessor.
9.
Wayne's World 2
Paramount / Courtesy Everett Collection
Wayne's World may have laid the groundwork and expanded upon the universe of this Saturday Night Live fan favorite, but Wayne's World 2 hits the ground running, ramping up the out-of-this-world absurdity and offering some genuinely gut-busting irreverence from top to bottom.
8.
Fright Night Part 2
Moviestore Collection Ltd / Courtesy Alamy
Fright Night remains a revered cult classic to this day, but sadly, rights issues have severely limited the reach of Fright Night Part 2 to modern audiences, which is a shame given how the film is as nearly equally as funny, frightening, and imaginative.
7.
Iron Man 2
Paramount / Courtesy Everett Collection
Iron Man 2 is not a perfect sequel, but it's far more entertaining than it's often given credit for, especially when watched in an MCU binge where it operates even better within the context of Marvel's grand timeline.
6.
Saw VI
TCD / Prod.DB / Courtesy Alamy
While the first three (or four, depending on who you ask) Saw movies all have their own merits and creative successes, Saw VI truly stands out as the unexpected gem of the series, with a clever script, incredible traps, and a biting message on the American healthcare system that seems more relevant with each passing year.
5.
Predators
20th Century Fox Film Corp. / Courtesy Everett Collection
With no less than three Academy Award winners (and one nominee) featured in this film, Nimrod Antal's Predators is a damn fine addition to the franchise's pantheon of exhilarating and ultraviolent creature features.
4.
Return to Oz
Buena Vista / Courtesy Everett Collection
Genuinely bizarre and often terrifying, Return to Oz is a bold, dark movie that deserves a shout-out for trading the easy decision of aping The Wizard of Oz for operating as nightmare fuel and establishing itself as a kindertrauma classic.
3.
The Cloverfield Paradox
APL Archive / Courtesy Alamy
Though the film receives much flack for its somewhat ill-advised ending, The Cloverfield Paradox is a weird and intense film with a cast that goes above and beyond its Twilight Zone-esque script.
2.
Clerks II
Weinstein Company / Courtesy Everett Collection
While some of the dialogue has not aged well (or unabashedly veers into problematic territory), there's no denying that Clerks II delivers some huge laughs throughout and remains one of Kevin Smith's most heartfelt movies.
1.
Hellraiser: Inferno
Moviestore Collection Ltd / Courtesy Alamy
An early film from Doctor Strange and Sinister filmmaker Scott Derrickson, Hellraiser: Inferno is a shockingly smart, eerie and surreal film in its own right, bolstered by some strong performances and the opportunity to flip the script on the Hellraiser franchise.
Are there any sequels you think should have made this list? Let me know in the comments below!
Don't miss Sam Claflin in the new rom com Book of Love from BuzzFeed Studios, coming to Amazon Prime Video February 4th and Sky Cinema February 12th.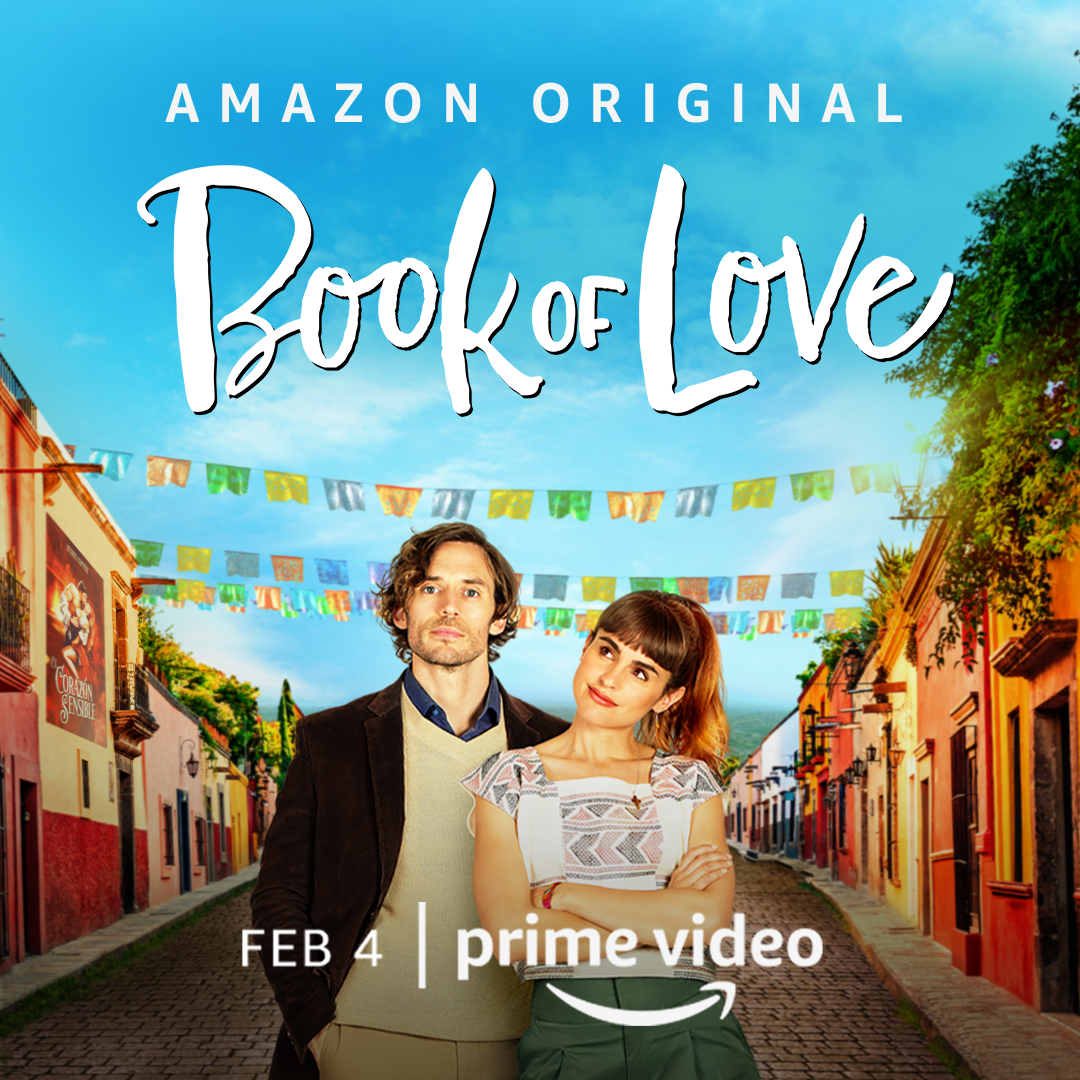 BuzzFeed Studios / Amazon Prime Video