These rarely represented films have been stuck in the shadow of the House of Mouse.
In the years since the launch of Disney+, the Walt Disney Company has been hard at work to continue the legacies of their most beloved properties, whether it be through new theme park attractions, streaming series, live-action adaptations or limited-edition merchandise.
However, for every famous (or infamous) Disney title, there are plenty of properties that get lost in the shuffle. Here's a list of Disney's more overlooked movies for your reconsideration...

20.
The Black Cauldron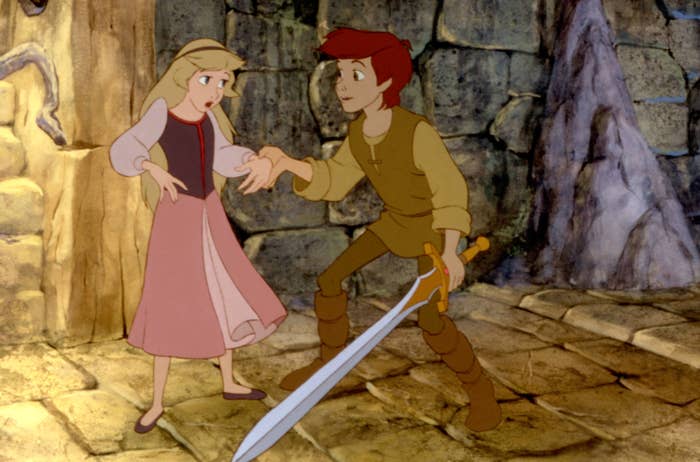 Buena Vista Pictures / Courtesy Everett Collection
A box office failure best remembered for its impact on Andy Serkis' iconic performance of Gollum in The Lord of the Rings franchise, The Black Cauldron was a bit too dark and mythology-oriented for Disney audiences upon its debut in 1985. The Black Cauldron has largely been dismissed by Disney in the years that followed with the exception of a short-lived eatery in Walt Disney World and its villain's appearance in Tokyo Disneyland's now-defunct Cinderella Castle Mystery Tour.
19.
Robin Hood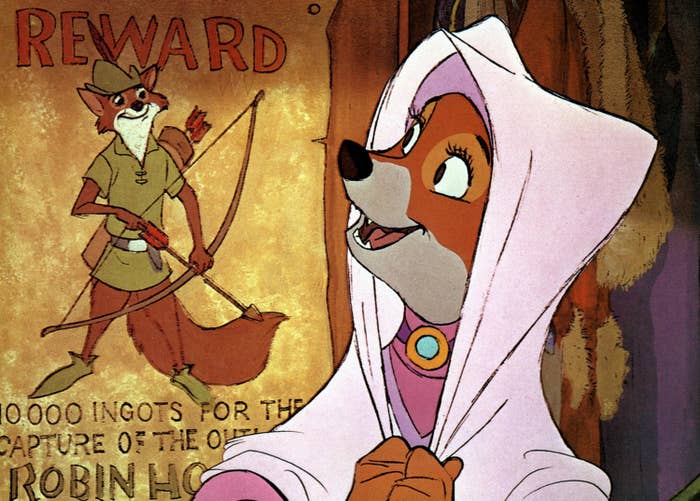 Disney / AF Archive / Courtesy Alamy
Though Robin Hood was a big hit for Disney, contemporary critics realization of the film's many instances of recycling animation has made the conglomerate less than thrilled to celebrate its legacy. Even if it may be rare to see Robin Hood represented at Disney's parks or media, a live-action remake of the film ala The Lion King from Blindspotting filmmaker Carlos López Estrada was announced for Disney+ in early 2020, though there have been no updates regarding the project in the months since.
18.
The Hunchback of Notre Dame
Buena Vista Pictures / Courtesy Everett Collection
The Hunchback of Notre Dame was a massive box office smash for Disney during their noted Renaissance era, yet the film's darker themes and subject matter has often kept it from joining the ranks of such universally celebrated films as The Little Mermaid and Aladdin. Nevertheless, Hunchback's legacy has continued on in a more limited capacity, including a former stage show at Disney's Hollywood Studios, a now-demolished theater-in-the-round at Disneyland and a long-in-development live action remake starring Frozen's Josh Gad.
17.
Hercules
Buena Vista Pictures / Courtesy Everett Collection
Critics may have loved Hercules when it hit theaters in 1997, but audiences didn't necessarily click with the film when it underwhelmed at the box office and derailed Disney's animated winning streak. Although the film remains largely unrepresented in their iconography, save for Hades in their villain's gallery, Hercules is also being developed for a live action remake produced by the Russo Brothers.
16.
The Sorcerer's Apprentice
Disney / AA Film Archive / Courtesy Alamy
Disney reunited the core team behind their hit National Treasure franchise for the big-budget live action spin on The Sorcerer's Apprentice in 2010. However, the project was essentially snakebit from the start, with high-profile filming accidents leading the way for audience disinterest, critical lambasting and a property that has been best known as a franchise non-starter.
15.
Dragonslayer
Paramount / Courtesy Everett Collection
Co-produced with Paramount Pictures, Dragonslayer was hoped to become the next special effects-driven fantasy epic as well as Disney's opportunity to reach an older, live action-oriented audience. Alas, Dragonslayer failed to take flight at the box office, and has since become a cult favorite among kindertrauma enthusiasts.
14.
Oliver & Company
Disney / AA Film Archive / Courtesy Alamy
Another unlikely success for Disney following the disappointment of The Black Cauldron only three years earlier, Oliver & Company depicts the story of Oliver Twist with stray dogs roaming around the streets of New York. Reaching home video nearly a decade after its initial theatrical release, Oliver & Company is yet another Disney title that's inexplicably had basically no representation in their merchandise or theme parks.
13.
The Watcher in the Woods
Buena Vista / Courtesy Everett Collection
Often ignored in favor of its spooky Disney contemporary, Something Wicked This Way Comes, The Watcher in the Woods remains a more controversial film in Disney's catalog due to it being pulled from theaters and reshot within 10 days of its world premiere. The supernatural horror movie might still turn heads to this date, but remains difficult to find, as its sole Blu-ray was release via Disney Movie Club and the film has yet to be ported over to Disney+.
12.
Rudyard Kipling's The Jungle Book
United Archives GmbH / Courtesy Alamy
Before Jon Favreau brought The Jungle Book to life, Stephen Sommers directed this unique live-action adaptation starring Jason Scott Lee as Mowgli, working opposite numerous real animal actors in this mostly forgotten production.
11.
Atlantis: The Lost Empire
Entertainment Pictures / Courtesy Alamy
Inspired by Disney's longtime fascination with the works of Jules Verne, Atlantis: The Lost Empire was a change of pace for the House of Mouse, which had benefited greatly from animated movie musicals. Alas, combined with the failure of Titan A.E. and Final Fantasy: The Spirits Within, the failure of Atlantis cratered any plans for future big-budget animated adventure films at the company, though its stock has only risen throughout the years.
10.
Brother Bear
Disney / Moviestore Collection Ltd / Courtesy Alamy
The final animated feature film produced at Disney's Hollywood Studios in Orlando, Brother Bear was both a critical and commercial success that sadly has become lost in the sea of their subsequent CGI-driven contemporary animated fare.
9.
Condorman
Pictorial Press Ltd / Courtesy Alamy
Sadly foreshadowing Disney's later failure with the now-beloved superhero film The Rocketeer, Condorman attempted to create a slightly more racy and comedy-driven adventure film for Disney's audience during the early 1980s to dismal results, though the film's titular character has been referenced as a tongue-in-cheek Easter egg in a few Disney-produced projects.
8.
My Favorite Martian
WALT DISNEY PICTURES / AA Film Archive / Courtesy Alamy
Reviving the 1960s television series as a feature film in the wake of Flubber's moderate financial success, My Favorite Martian was torn apart by critics upon its release, which unsurprisingly lost more than half of its reported budget soon thereafter and is largely left out of cultural conversations regarding Disney's '90s output.
7.
John Carter
Pictorial Press Ltd / Courtesy Alamy
A legitimately great sci-fi adventure that was savaged by media due to its simple-yet-confusing title and self-important advertising campaign, John Carter will likely go down as one of the biggest financial losses in Disney's history yet will undoubtedly benefit from a re-evaluation at some point in the age of streaming.
6.
Tomorrowland
Moviestore Collection Ltd / Courtesy Alamy
Another potential franchise that went the way of the dodo, Tomorrowland was supposed to be the company's love letter to Walt Disney's original vision for EPCOT, but the final film was too convoluted and unfocused to find its desired audience or even a vocal cult following in the years that followed.
5.
Home on the Range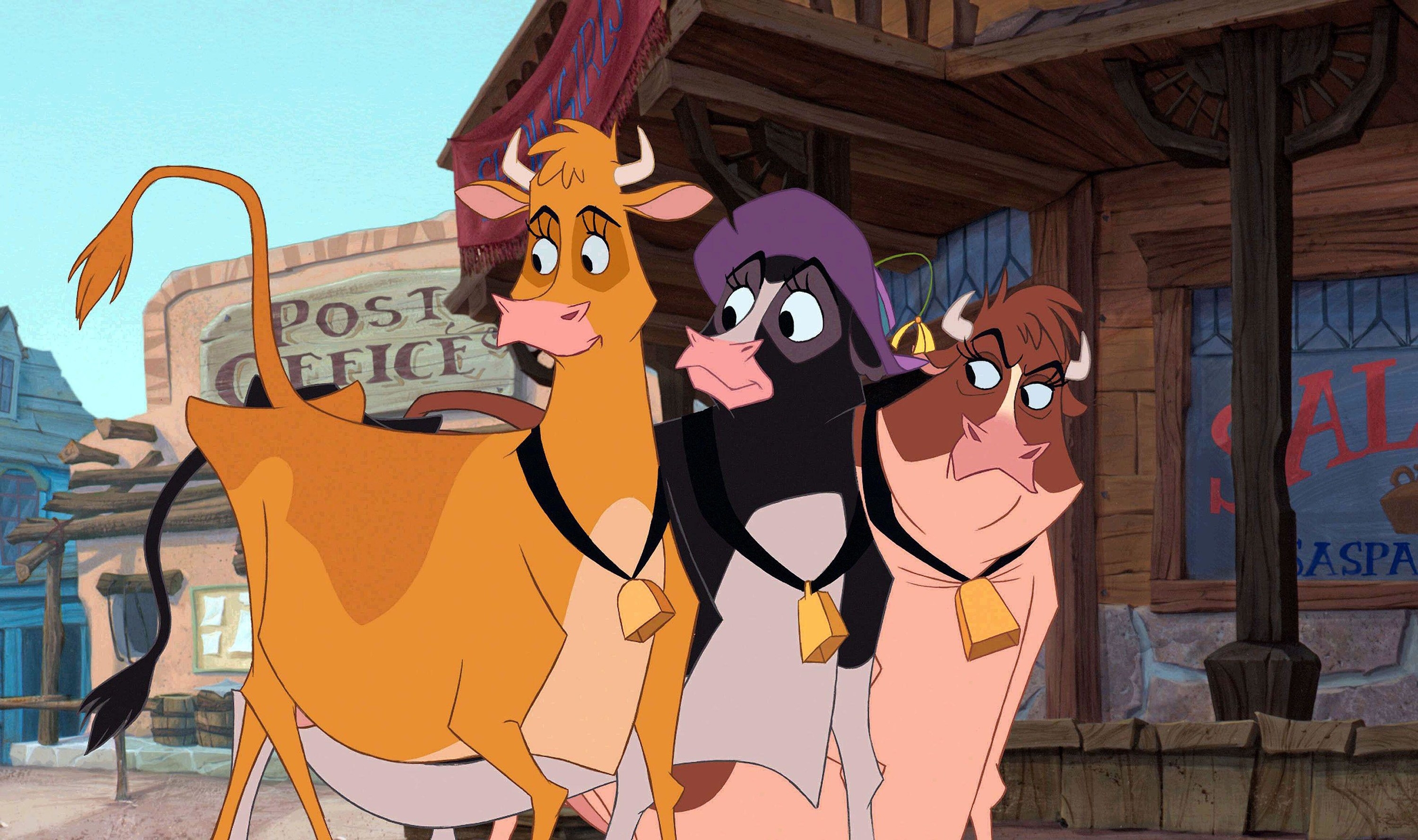 Walt Disney Pictures / Album / Courtesy Alamy
A long-in-development animated project that notably recruited Roseanne Barr out of semi-retirement, Home on the Range was put out to pasture shortly after bombing at the box office. The film is rarely referenced or highlighted in ancillary materials or park attractions, and much like Disney's other doomed 2004 release, The Alamo, it doesn't seem that Disney seems keen on revisiting Home on the Range anytime soon.
4.
Tom & Huck
Buena Vista Pictures / Courtesy Everett Collection
Another production under Disney's working relationship with Stephen Sommers during the 1990s, Tom and Huck brought together '90s golden boy Jonathan Taylor Thomas and the late Brad Renfro, fresh off his debut in The Client, for this misguided and critically dismissed Mark Twain adaptation.
3.
Oz, the Great and Powerful
ROTH FILMS/ WALT DISNEY PICTURES / Courtesy Alamy
On paper, a star-studded, Sam Raimi-directed prequel to The Wizard of Oz sounds like a recipe for success. While the film certainly raked in plenty of money worldwide, several miscastings and its relative disappointment when compared to Tim Burton's Alice in Wonderland has kept Oz, the Great and Powerful from opening the gates to more cinematic adventures to Oz.
2.
The Country Bears
Walt Disney Pictures / Courtesy Everett Collection
It may be mean to call a movie "ill-advised," but The Country Bears feels like a fever dream of a movie. Who was this movie for? Was there really a clamoring for a film based on The Country Bears Jamboree? Apparently not, as the film tanked at the box office and is rarely mentioned, even in the discourse of other Disney Parks-inspired releases.
1.
Return to Never Land
Walt Disney / Courtesy Everett Collection
A sequel to the legendary 1953 Peter Pan, Return to Never Land attempted to bring this adored property to a new generation. Though the film was a financial success, especially considering Disney gambled with a theatrical release for the film, Return to Never Land ultimately did not contain the magic of its predecessor, as neither its music or script held enough wait to keep it relevant over the past two decades.
What other Disney titles have been left by the wayside? Let us know in the comments below!