Don't answer the phone...Ghostface might be calling.
Welcome back to Woodsboro.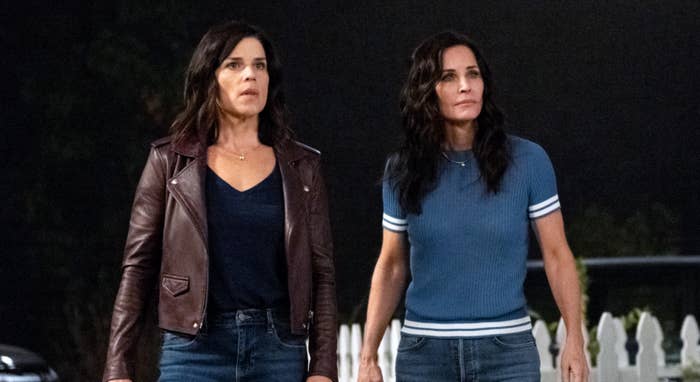 Brownie Harris / © Paramount Pictures / Courtesy Everett Collection
If you've always loved the horror franchise, I've rounded up a bunch of killer tweets, memes and jokes made just for the fans. Take a look:
10.
The people in Woodsborough watching their neighbors get murdered by Ghostface knowing they have no connection to Sidney Prescott or any of the Legacies. #Scream #ScreamMovie #Scream5
Twitter: @kennaymart
Horror fans: What's your favorite Scream movie? Let us know in the comments!