*Checks notes* *adjusts glasses* Let's just dive right in.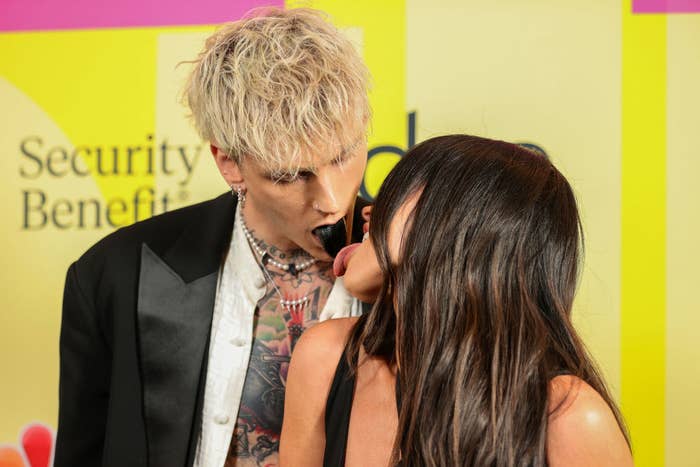 Rich Fury / Getty Images for dcp
The couple's love affair — which began in March 2020 — has had the internet in a chokehold for some time now, for better or worse. On the off chance you haven't been in the loop, MGK revealed he custom designed the engagement ring. Oh, and yeah, a lot of people had a lot of thoughts on Megan saying they "drank each other's blood" after the proposal.
2.
Meanwhile, a terrible loss for hot people — Jason Momoa and Lisa Bonet have split after 16 years together.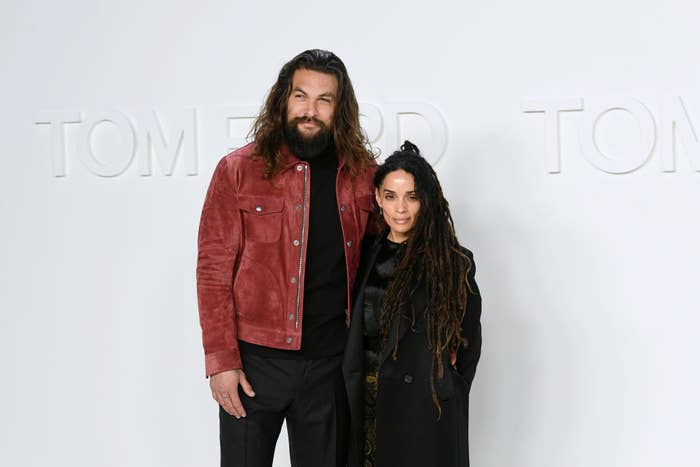 Mike Coppola / FilmMagic / Getty Images
"We have all felt the squeeze and changes of these transformational times…," the ex-couple's joint statement read. "A revolution is unfolding and our family is of no exception…feeling and growing from the seismic shifts occurring...And so...We share our Family news...That we are parting ways in marriage." Which I presume is just a very poetic™️ way of saying that the pandemic may have negatively influenced their relationship.
Gotham / GC Images / Getty Images, ROKA / BACKGRID
The footnotes version: Ye is continuing on the offensive, claiming that Kim is denying him access to his kids and just, in general, bashing her whole relationship with Pete. Over the weekend, Ye also alleged Kim kept him from 4-year-old Chicago's birthday, which Kim said wasn't true. He apparently then crashed the party, and later threw his own. A forthcoming single of his also includes a lyric about how "God saved me from the crash, just so I can beat Pete Davidson's ass." Meanwhile, Julia — who is currently dating Ye — is "just living in the moment." Good for her, I guess!
4.
By contrast, it looks like the very public feud between Britney Spears and Jamie Lynn may be cooling off for now.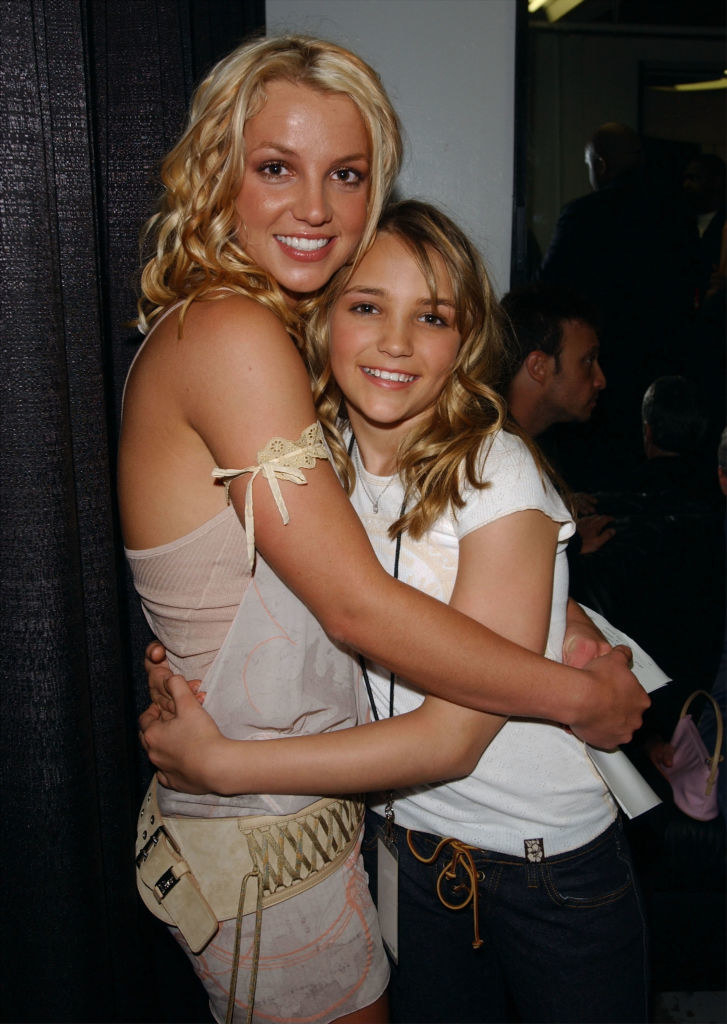 Frank Micelotta / Getty Images
The Grammy winner walked back some of her negative comments toward Jamie, and said she was just "obviously hurt" and needed support from her sister. In response, Jamie maintained that they should talk in private, away from the public eye, calling the public beef "embarrassing" and saying she has repeatedly tried to reach out.
5.
New trailer drop alert! Netflix's Inventing Anna looks deliciously wicked.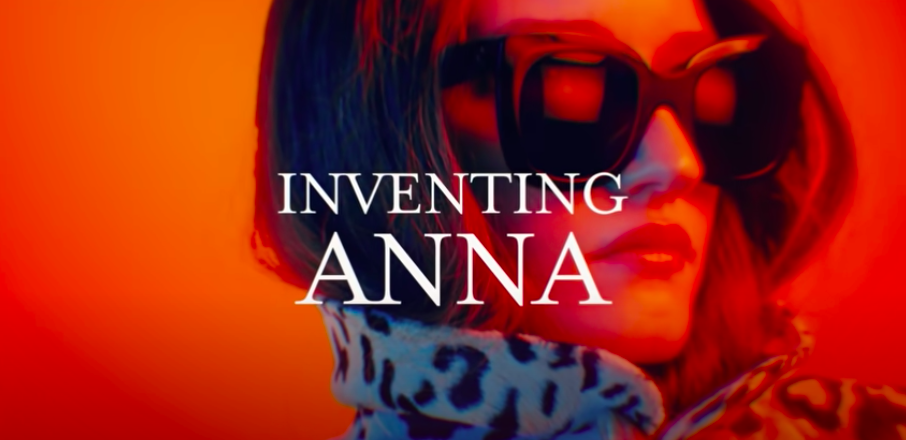 Netflix
The drama miniseries — about the real-life Anna Delvey who scammed her way through New York's elite while posing as a fake heiress — stars Emmy-winning actor Julia Garner as its titular protagonist/villain/girlboss. The show hails from Shondaland and marks creator Shonda Rhimes' first original creation for Netflix (to clarify, Bridgerton was produced, not created, by Shonda). For those who watch the trailer — I, too, was incredibly thrown off by Julia's bewildering accent.
Honorable trailer mentions: Peacock's Bel-Air and Disney+'s Proud Family: Louder and Prouder
6.
In some more celeb ex-couple news, Anna Marie Tendler opened up about her divorce from John Mulaney for the first time.
Rachel Murray / Getty Images for The Other Art Fair, Amy Sussman / Getty Images
During the divorce announcement, Anna stated she was "heartbroken that John has decided to end our marriage" after six years. In a new profile with Harper's Bazaar, the artist added, "Everything that has transpired has been totally shocking and I think surreal." By the looks of it, however, she is beginning to process and heal, and we wish her all of the best!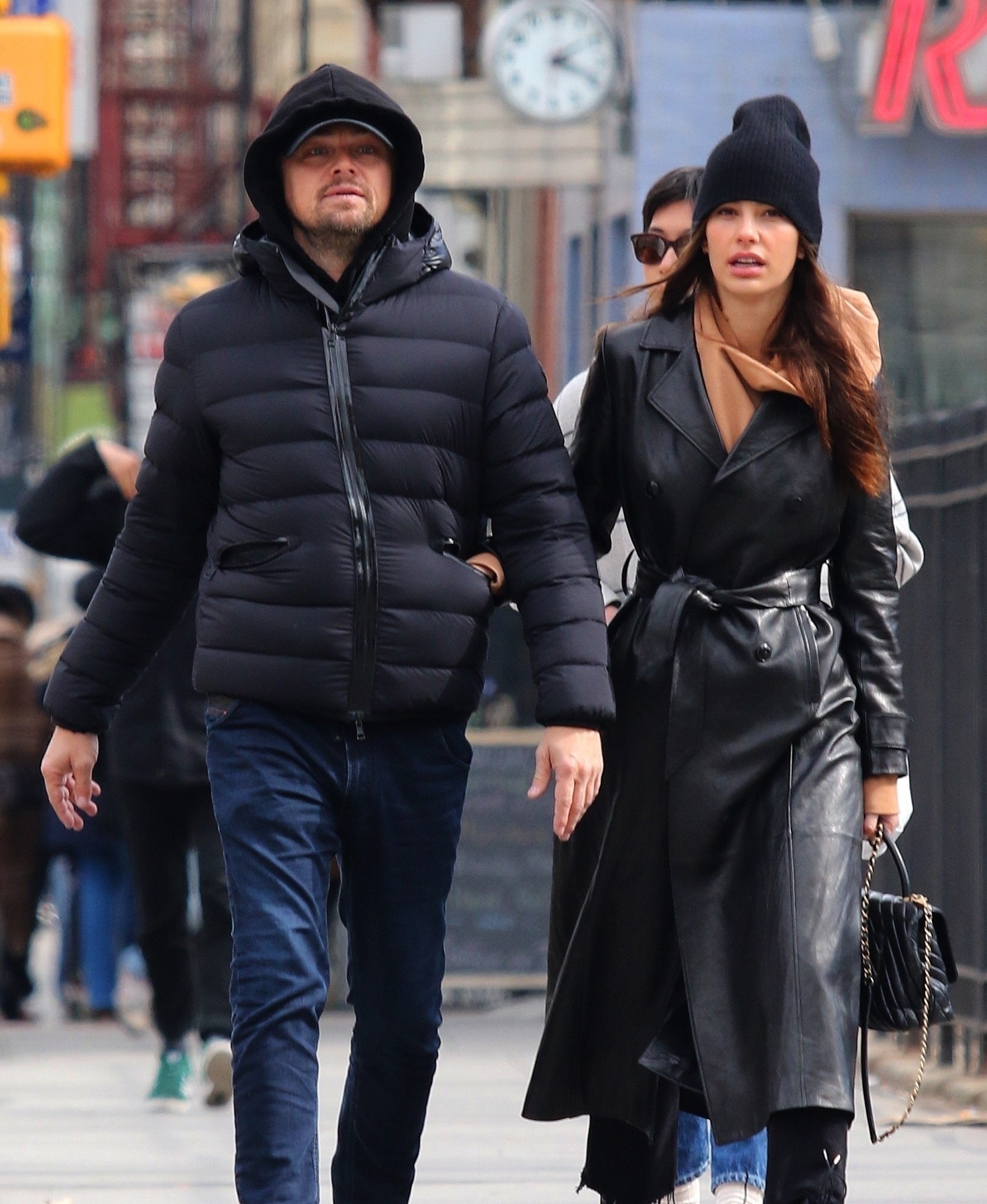 Aris / BrosNYC / BACKGRID
The former tidbit comes from an interview Jonah had with W Magazine. The latter is a satirical and false account from the Twitter page @LeCinephiles — but it sure had people fooled!
9.
Emily in Paris was renewed for another two seasons (yes, that happened this week, not three years ago, if you can believe it). Lily Collins was thrilled. The city of Paris, however, maybe not so much.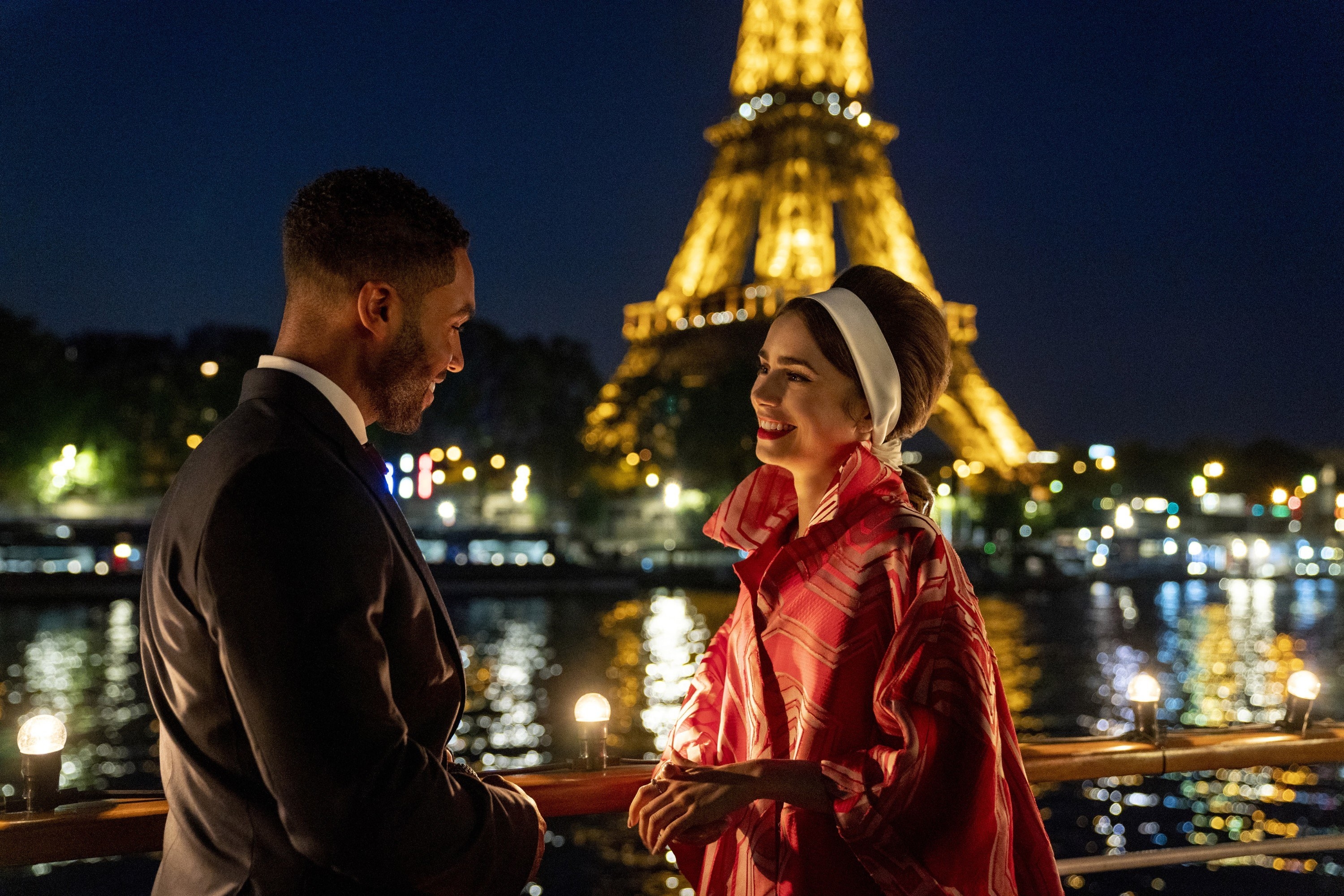 Stephanie Branchu / ©Netflix / Courtesy Everett Collection
Mike Coppola / Getty Images for Tribeca Festival, Tom Sheehan / Sony Music Archive via Getty Images, Archive Photos / Getty Images
Bob, best known for his starring role in Full House, died at 65 last week. Hollywood legend and the first Black man to win an Oscar, Sidney died at the age of 94 on Jan. 6; this week, Halle Berry penned a moving tribute to the actor in Variety. Also this week — Zendaya mourned the death of Ronettes' lead singer (she was 78), whom she will be portraying in an upcoming biopic.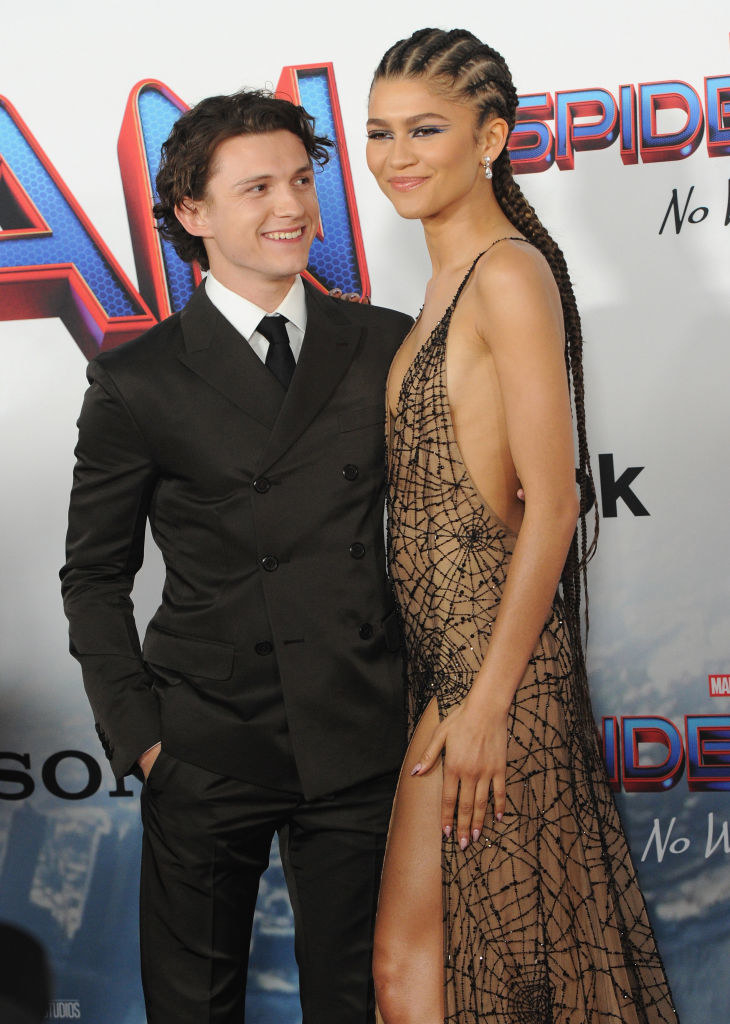 Albert L. Ortega / Getty Images
Fans positively lost their minds when their spidey senses helped them identify Tom lurking in the background of a behind-the-scenes photo posted to Instagram. Given Zendaya's executive producer role on the hit show and — you know — the fact that the lad has visited the set "at least 30 times," we're sure it's bound to happen (I'm manifesting, leave me alone). In the meantime, keep petitioning Tom!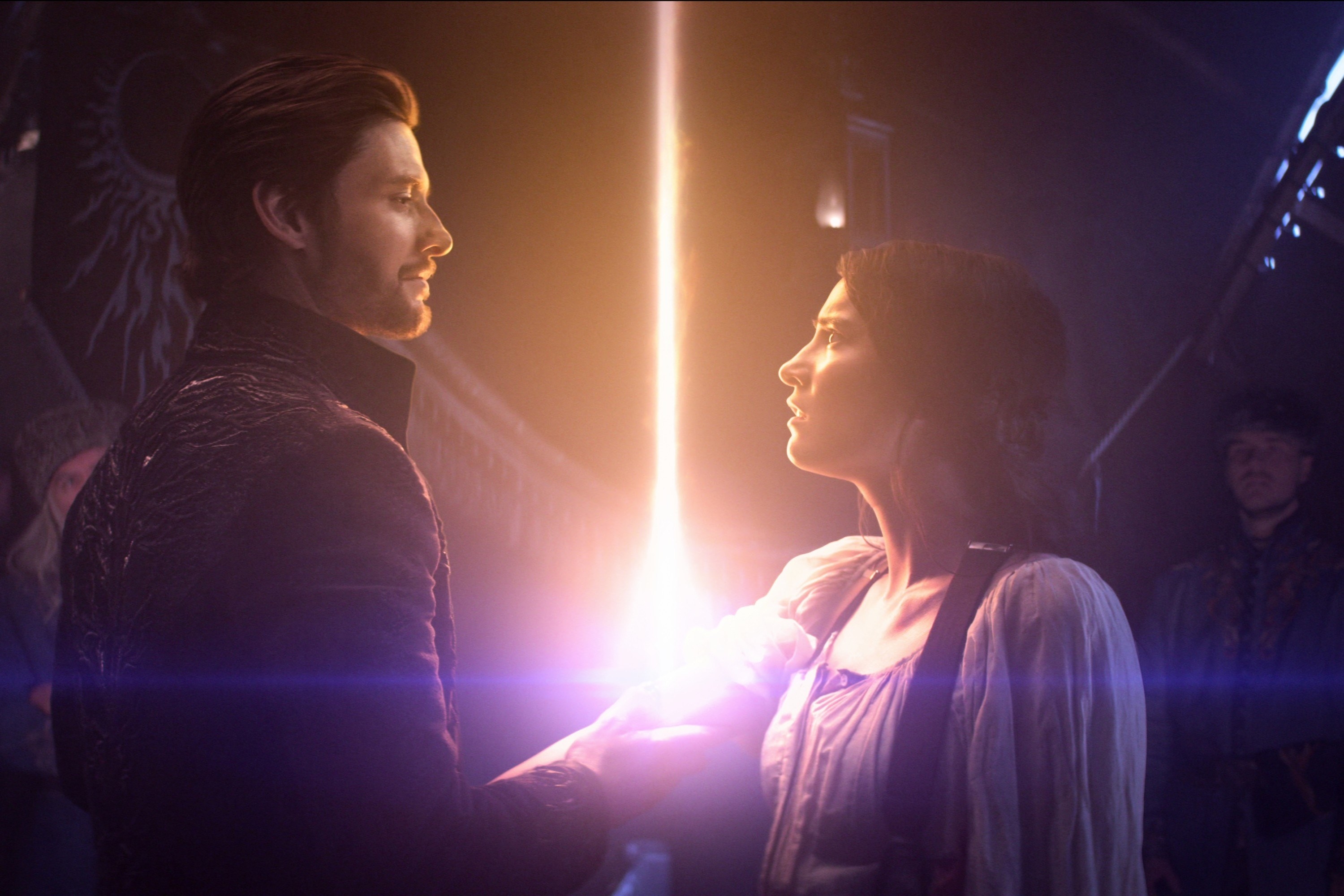 ©Netflix / Courtesy Everett Collection
At long last, Season 2 of the fantasy drama has begun production. And though I needed it yesterday (read: three months ago), I will settle for a spring release (Netflix, please). The four new cast members are: Patrick Gibson as Nikolai Lantsov, Jack Wolfe as Wylan Hendricks, Anna Leong Brophy as Tamar Kir-Bataar, and Lewis Tan as Tolya Yul-Bataar.
That's it for this week. LMK in the comments if there's any major pop culture happenings I missed!